Have tons of fun playing Bob Ross Monopoly | Perfect for game night with friends and family | Enjoy the challenge of this game | Great as a gift for any occasion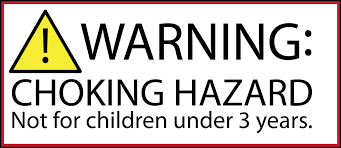 Take advantage of whatever happens in the most peaceful edition of MONOPOLY you've ever seen! MONOPOLY: Bob Ross is your bravery test to buy, sell, and trade favorite works of art from The Joy of Painting series. Use collectable tokens to canvas the board as a Squirrel, Pine Tree, Easel, and more as you build up Cabins and Covered Bridges, shake off taxes, and beat the devil out of others budgets to be the last one standing with Happy Bucks!
Have tons of fun playing Bob Ross Monopoly
Perfect for game night with friends and family
Game designed for 2-6 players
Not recommended for children under 3
Great as a gift for any occasion
About USAOPOLY
USAopoly Inc. is a leading developer and manufacturer of board games, collectibles and puzzles. We've been producing the world's most beloved games ?with a twist,? under license from Hasbro, since 1994. Our partners include marquee brands and licensors such as Disney, Nintendo, Warner Bros., Cartoon Network, HBO, FOX and CBS. With the 2009 release of Telestrations, named the #1 Party Game by Board Game Geek, we launched our original game business. Our portfolio of original games is constantly growing and now includes the award-winning games: Telestrations After Dark, Harry Potter? HOGWARTS BATTLE?, Tapple, Rollers, Nefarious? The Mad Scientist Game, and many more. USAopoly is serious about fun and games! Our goal is to show our passion through each and every game we make. Our games are created to bring people together to share an emotional connection and make memorable, fun experiences for families, friends, game enthusiasts, fans, and collectors alike.
Why Games?
Dice, dominoes, cribbage sets, and playing cards, whatever your favorite past time we have it. Enjoy a round or more with friends and family during the holidays, on vacation, for game night, or on rainy afternoons. Coordinate your game nights with expansion packs, similar themes, or round robin game play!

All Calendars $9.99 or Less! Use Code CYBERSALE
*See Offer Details
Exclusions May Apply. US Standard Shipping Only. Placing an order does not guarantee inventory availability.