Excluded from Coupons and Discounts Enjoy playing with LEGO Harry Potter The Knight Bus | A must-have toy | Tons of fun for playtime | Give as a gift for any occasion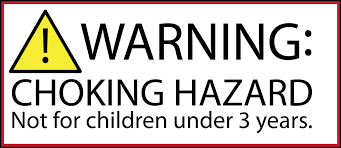 Give your young witch or wizard the ride of their life aboard the LEGO® Harry Potter™ 75957 Knight Bus™! When kids catch the purple triple-decker bus, they know they're in for a wild ride. With a hinged side panel for easy access to the interior, and a removable roof to reveal the upper deck, this magical toy bus playset is bursting with play potential. Once Harry's trunk has been loaded, it's time to hold tight. As the vehicle races away, swerving around corners and bouncing over bumps, kids will love how the bed slides back and forth and the chandelier swings from the ceiling. Includes 3 minifigures.? Toys are a great way to entertain and educate! The perfect toy will make any occasion feel special.
From the popular builder brand, LEGO
Let your imagination soar
No limits to what you can create
Not recommended for children under 3
Give as a gift for any occasion
Excluded from discounts and offers
About LEGO Systems Inc>
LEGO A/S, doing business as The LEGO Group, is a Danish toy production company based in Billund. It is best known for the manufacture of LEGO-brand toys, consisting mostly of interlocking plastic bricks.
Why Toys?
Toys are a great way to entertain and educate! With selections from activity toys and classic toys to dolls and stuffed animals, we offer a full selection of toys for any age. Selecting the perfect toy for a birthday, holiday, or just because will make any occasion feel special!
Everything up to 75% Off & Free Shipping on Calendars! Plus Extra 30% Off All Orders $50 or more! Use Code CYBERMON
*See Offer Details
Exclusions May Apply. US Standard Shipping Only. Placing an order does not guarantee inventory availability.