Excluded from Coupons and Discounts Enjoy playing with LEGO 16 Minecraft Blaze Bridge | A must-have toy | Tons of fun for playtime | Give as a gift for any occasion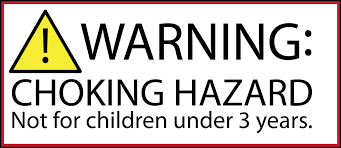 Don your diamond armor, grab your diamond sword and pickaxe and head for The Blaze Bridge. Located in the fiery Nether, this structure is full of danger with burning lava, tumbling rocks and hostile mobs. Mine glowstone, gravel and nether quartz, harvest mushrooms and nether wart from the soul sand and create potions of healing and leaping at the brewing stand. Then battle the scary stone-sword-wielding wither skeleton and dodge the fearsome low-flying blazes with their spinning blaze rods to cross the bridge and retrieve the chest full of gold and diamonds. Prepare for action!
From the popular builder brand, LEGO
Let your imagination soar
No limits to what you can create
Not recommended for children under 3
Give as a gift for any occasion
Excluded from discounts and offers
About LEGO Systems Inc>
LEGO A/S, doing business as The LEGO Group, is a Danish toy production company based in Billund. It is best known for the manufacture of LEGO-brand toys, consisting mostly of interlocking plastic bricks.
Why Toys?
Toys are a great way to entertain and educate! With selections from activity toys and classic toys to dolls and stuffed animals, we offer a full selection of toys for any age. Selecting the perfect toy for a birthday, holiday, or just because will make any occasion feel special!
In Stock
Low inventory ()
Get FREE SHIPPING with $35 in Calendars or All orders $59 or more!
*See Offer Details
US Standard Shipping Only. Placing an order does not guarantee inventory availability.