Fun for the whole family | Enjoy piecing this puzzle together | Great for an afternoon or evening in | Gift as a gift for any occasion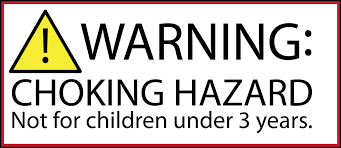 This 19.25" x 26.75" MasterPieces Hometown Changing Times 1000p piece puzzle is painted by the talented folk artist, Bob Pettes, and it features beautiful, vintage scenes that remind us all of simpler times. The introduction of cars brings changing times to this country town. Chipboard used in these puzzles is made of recycled material. Enjoy putting this puzzle together with the whole family! Fun for the whole family or a thoughtful gift, Jigsaw Puzzles are sure to delight puzzle lovers everywhere!
Fun for the whole family
Try your skills with this puzzle
Comes with 1000 pieces
Not recommended for children under 3
Great as a gift for any occasion
About Masterpieces Puzzle Co.>
For over 20 years, MasterPieces® has enjoyed making quality jigsaw puzzles and games, toys, do-it-yourself wood craft kits, and much more. As an American jigsaw puzzle company, innovation and premium quality are the MasterPieces® hallmark. We create puzzles that are made from recycled paper and soy-based inks to ensure you have nothing less than the best. Our pledge as your trusted jigsaw puzzle company is to make top quality kids' puzzles, 300pc EZGrip puzzles, 550pc puzzles, 750pc puzzles, 1000pc puzzles, 1000pc panoramic puzzles, 2000pc puzzles, and multi-pack puzzles for puzzlers of all ages. We also deliver quality games and toys, including Checkers, 'Opoly, Shake n' Score, and more. We partner with famous brands like Animal Planet, CaseIH/Farmall, Caterpillar, Betty Boop, John Wayne, Hersheys, NCAA, NFL, NFLPA, NHL, MLB, Polar Express, Raggedy Ann & Andy, Saturday Evening Post's Norman Rockwell, U.S. Army, and Wizard of Oz.
Why Games?
Enjoy a night in with a Jigsaw Puzzle! Each Jigsaw Puzzle becomes spectacular full-color artwork, choose among themes ranging from folk art to landscapes to Christmas and more. Fun for the whole family or a thoughtful gift, these Jigsaw Puzzles are sure to delight puzzle lovers everywhere!
50% Off over 500 Calendars! No Code Needed! Prices As Marked!
*See Offer Details
Exclusions Apply. US Standard Shipping Only. Placing an order does not guarantee availability.