Enjoy playing with 3-D Image Captor | A must-have toy | Tons of fun for playtime | Give as a gift for any occasion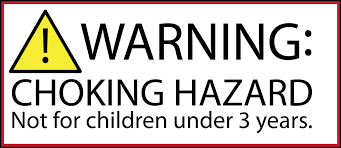 3-D Image Captor: Create images with the 3-D Image Captor. You can use your face, body parts, or any fun object to create a three dimensional replica with pins. Intended for ages 8 and up.
Made of pins and a sturdy plastic frame
Simply press any object onto the pins to create amazing 3D sculptures
Great tactile and imagination stimulation
Not for children under 3 years of age
Use as a past time at the office
About Go! Games>
Calendars.com, through its parent company Go! Retail Group, was founded in 1999 and is home to the world's largest selection of calendars. With more than 17,000 products online, Calendars.com also offers an expansive selection of games, toys, puzzles, and gifts. The company's primary product mix is calendars, but the selection of games, toys, and puzzles has been growing each year. There are about 6,975 varieties of calendars sold on Calendars.com, from artists like Charles Wysocki, Thomas Kinkade, Mary Engelbreit, Linda Nelson Stocks and Lowell Herrero. Calendars.com has also offered licensed calendars featuring popular music artists like: Taylor Swift, One Direction, Beatles, Elvis Presley, Justin Bieber, 5 Seconds of Summer, 2Pac, Ed Sheeran, Jason Aldean, John Lennon and many more. Calendars.com also sells a large selection of games, toys, puzzles and gifts. The company's largest franchise has over 65 licensed versions from The Walking Dead, Big Bang Theory, The Hobbit, and even The Legend of Zelda. If board games aren't your thing, there's an array of over 6,700 unique puzzles, toys and gifts. Go! Retail Group was founded by CEO Marc Winkelman in 1993 and is the largest operator of seasonal, mall-based pop-up stores in the world. Go! Retail Group is the parent company to several strong retail brands, including Go!, Calendars.com and Fuego. Go! Retail Group has a vibrant and unique culture, with a focus on fun and hard work. In addition to its growing ecommerce operations, the company operates nearly 1,000 seasonal stores and 100 year round stores in shopping malls, outlets, and lifestyle centers in the US, Canada, England, Ireland, Australia, and New Zealand. The Go! Retail Group brands have been featured on Good Morning America, Huffington Post, BuzzFeed, and many more.
Get FREE SHIPPING with $30 in Calendars or All orders $50 or more!
*See Offer Details
US Standard Shipping Only. Placing an order does not guarantee inventory availability.