Fun for the whole family | Enjoy piecing this puzzle together | Great for an afternoon or evening in | Gift as a gift for any occasion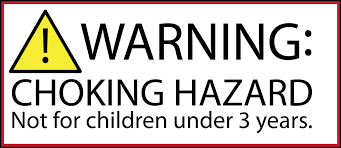 Try your puzzling skills with this challenging Majestic Parks Moraine Lake 2 1,000 piece puzzle! Featuring the amazing International award-winning photography of Bela Baliko, our Majestic Parks Collection showcases the beauty of our precious natural treasures. Moraine Lake, the Jewel of the Canadian Rockies, is one of the most photographed locations in Canada. American writer and explorer Walter Dwight Wilcox (1869-1949) named this lake, which is situated in the spectacular Valley of the Ten Peaks in Banff National Park, Alberta. This high quality puzzle has vibrant colors, sturdy pieces and clean cuts with NO PAPER DUST! Finished puzzle size measures 29 1/2"x 19 5/8" and is recommended for ages 12 and up. Fun for the whole family or a thoughtful gift, Jigsaw Puzzles are sure to delight puzzle lovers everywhere!
Fun for the whole family
Try your skills with this puzzle
Comes with 1000 pieces
Not recommended for children under 3
Great as a gift for any occasion
About Bela Baliko Photography>
With sales of over three and a half million calendars worldwide, several International award-winning best-selling books, entertaining and challenging jigsaw puzzles, and numerous fine art prints found in collections around the globe, Bela is one of the most celebrated wildlife and nature photographers in North America. He enthusiastically meets the challenges of photography from the harsh and unforgiving Canadian Arctic to the searing heat of the southern deserts of the United States. Whether hiking, climbing or snowshoeing, by boat, aircraft or ATV, Bela searches out his subjects in their natural environment and patiently waits to capture that "decisive moment". His exhilaration after being in the backcountry conveys his naturalist's love of all things wild, and his unwavering dedication to his profession.<
Why Games?
Enjoy a night in with a Jigsaw Puzzle! Each Jigsaw Puzzle becomes spectacular full-color artwork, choose among themes ranging from folk art to landscapes to Christmas and more. Fun for the whole family or a thoughtful gift, these Jigsaw Puzzles are sure to delight puzzle lovers everywhere!
New Markdowns Taken! All 2021 Calendars now $7.99 or Less!
*See Offer Details
Exclusions Apply. US Standard Shipping Only. Placing an order does not guarantee availability.